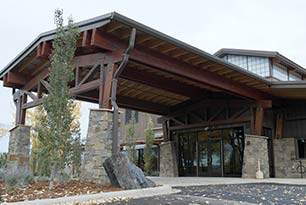 Project Short Decscription
Project Decscription







---
Rent the Entire Community & Convention Center
Maybe you need it all? A convention hall for your big get together, break-out rooms for brainstorming, a professional kitchen for a great working dinner, and a nice bar for a social nightcap. Or maybe you just want privacy for your gathering and don't want to share space with anyone else. No problem. We've got you covered.
You can rent the entire facility for $965/day (with multi-day discounts available.) Due to the complexities of reserving the multiple rooms, it is easiest to simply request the space online and one of our representatives will give you an email or phone call. Please use the form below. We'll check availability and get back to you!
INCLUDES:
Lobby/Gallery
Main Room
3 Breakout Rooms
Kitchen & Bar
Exterior Patio
Capacity for the facility totals to 1,500 chairs, or 800 chairs and tables.
Event rental $965 for one day; $925 for two to four days; $880 for five days or longer.